Links to
paragliding accomodation in St Gervais
Photos
Location
Prices
Nikki and Graeme, two of my closest friends, have recently bought and renovated a beautiful apartment in St Gervais - France, just minutes from some spectacular skiing and paragliding sites.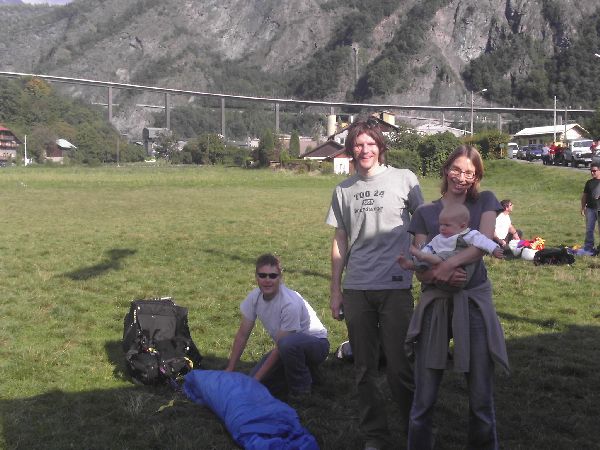 Having stayed with them back in
September 2007
I am more than happy to recommend their comfortable apartment to anyone wanting to fly less well known sites in stunning scenery. The accomodation is freshly renovated, spacious and clean, with room for 6-8 guests. It is reasonably priced and situated within easy drive of several world class paragliding sites.
The nicest launch area in France? I think it might be. It's huge, well groomed and well clear of trees.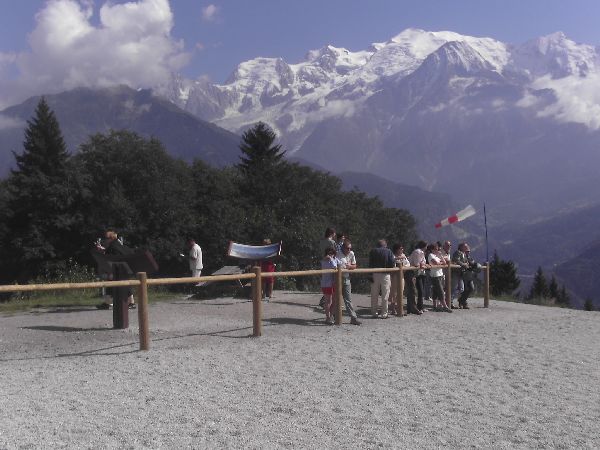 Superb launch areas with restaurants bars and shops to keep the rest of the family happy whilst you go fly!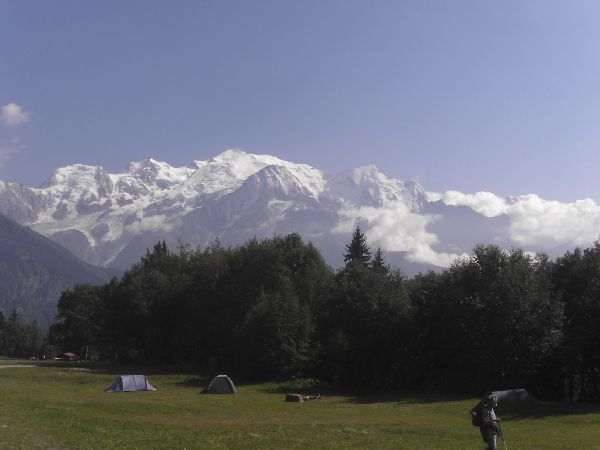 View of Mont Blanc taken from the air. The landing field is a ten minute drive from the apartment.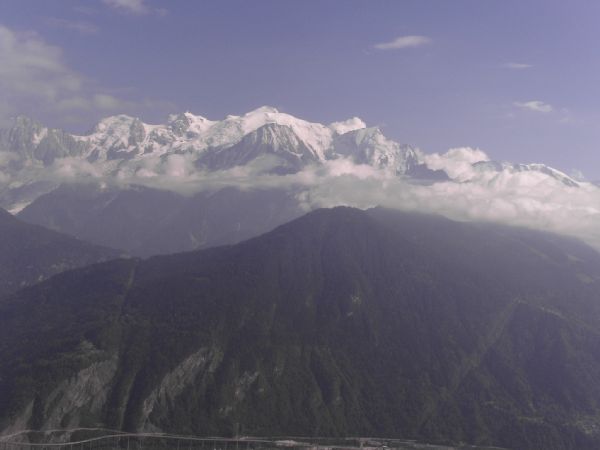 View from the kitchen window
The kitchen
The master bedroom
More interior photos
Graeme is learning to paraglidide and is a regular snowboarder/skier. He was also persuaded to try sky diving the day after I got married in 2007.
Graeme taking the plunge. Does he look like he's enjoying it?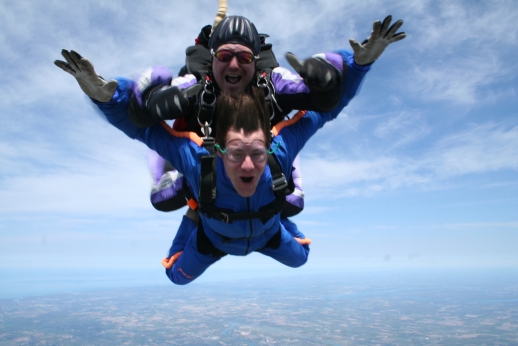 Back on solid ground!