Fly the Himalaya

With the end of the flying season approaching for many pilots in the North, it's time to look further afield...



John Silvester , Eddie Colfox and Jim Mallinson will be guiding Vol Biv trips in Bir, Himachal Pradesh, India this November. The trips run Oct 31-Nov 8 and again from 11 -21 Nov. The trips promise to be the adventure of a life time with stunning scenery and superb flying.
If you want new paragliding challenges, vol biv, serious height gains, 3 hour + flights, exotic experiences in a developing country, relative safety with reasonable predictability, Bir is one of the few places to go.
Bir is located beneath Billing which is a friendly launch platform into the Himalayan range. From this site relatively easy 90 km flights are possible to Dahramsala, home to the Dalai Lama. Consequently much of the village is devoted to Tibetan Buddhism. The larger buildings in the picture opposite are monasteries.
The normal route is along the first main Himalayan ridge. However It is also possible to fly to places like Kullu and Manali.

For more information and to book your place on the trip contact:

eddie@flyingfrenzy.com or call 00 44 (0)7768 646434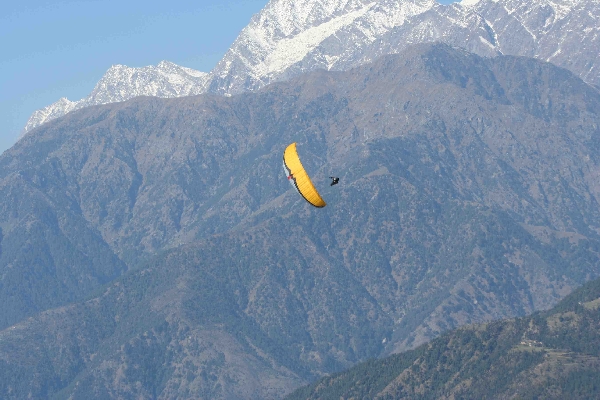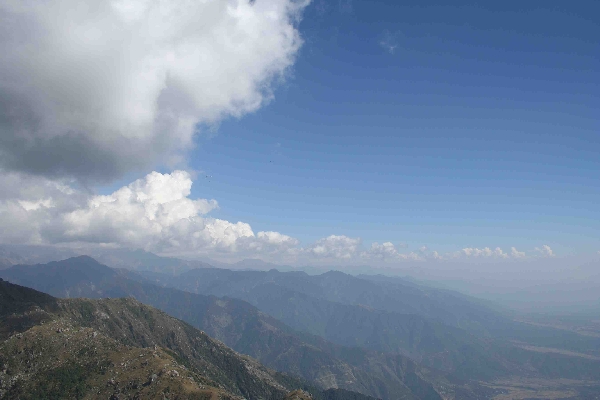 John Silvester needs no introduction, being the master of the movie 'Nowhere', one of the grandfathers of vol biv flying, ex European record holder, ex UK champion and present UK distance record holder.

Eddie Colfox has over ten years instructing in the UK, India and Spain. His Himalayan paragliding experience includes flights from Bir, through the Karakoram, being one of the pioneers of Hunza. Hypoxia seems to have little effect on this man!

Jim Mallinson is a very accomplished British xc pilot who is also a world authority on Sanskrit, yoga and juggling. He is the European authority on Bir having spent 2 months a year paragliding in Bir for the last 10 years. Lucky sod!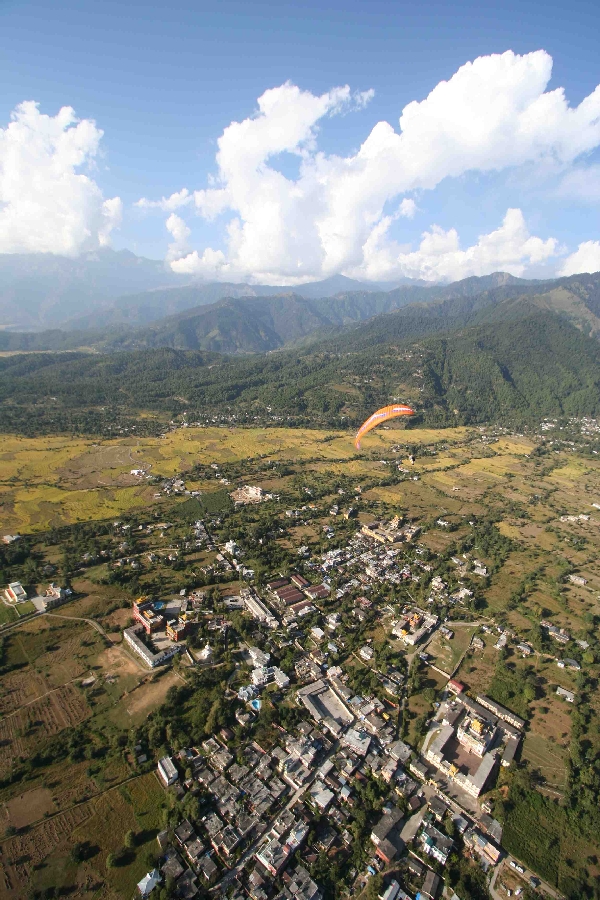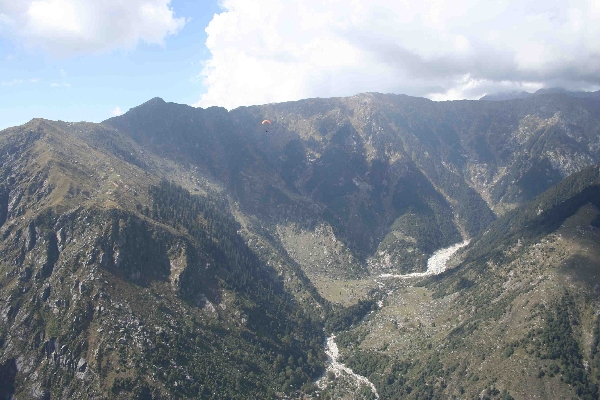 The theme of the trip is to move towards Vol Bivouac by the end of it. Initially the Adventure team will ensure everyone's equipment and hone their skills and required level of knowledge. When the pilots are ready they will be guided on their chosen Himalayan adventure.

Additionally to normal kit and a sense of ADVENTURE
clients need to have :
Full medivac insurance
2m radio - GPS
A reserve parachute
700 pounds for 10 days
Further useful items - EPIRB - Mobile phone and Indian SIM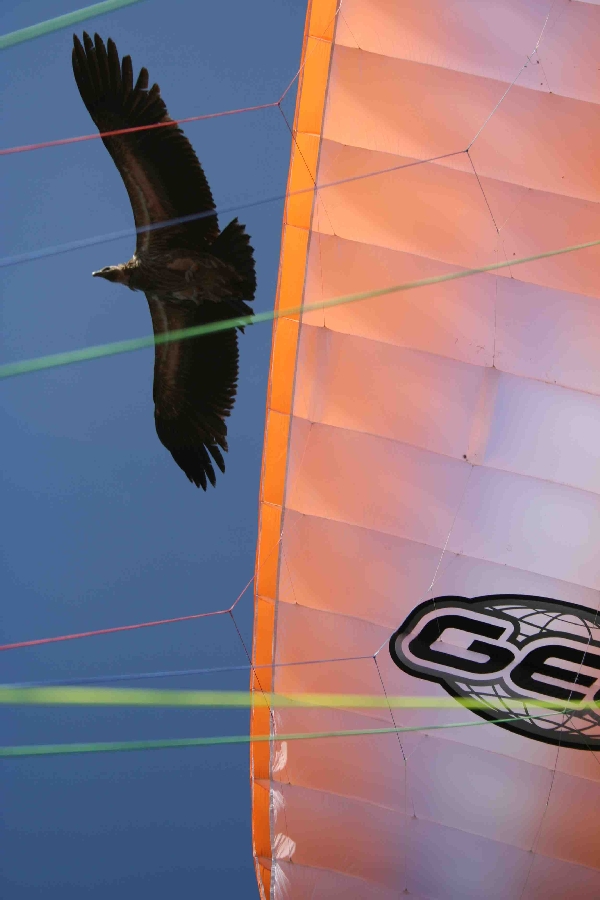 Pilots are to arrive on the 29th October and 10th November. Pilots can be collected from airport if required. Extra days can be accommodated by arrangement. For further information please contact:

eddie@flyingfrenzy.com or call 00 44 (0)7768 646434