Breakfast Fly in

This is how it should be done!



On Sunday Andre and I headed across the border at 7:30 am for a 'breakfast fly in' - US style. We had been invited by Jim, an ex Powered Paragliding Ontario student. After a little adventure in map reading, we arrived at the airstrip to find it was bigger than we had imagined. This was a well organised event with a good representation of many light aircraft, ultralights, vintage planes and gliders.

First up was Andre. He performed an immaculate take off (as ever) to the espectant/curious onlookers.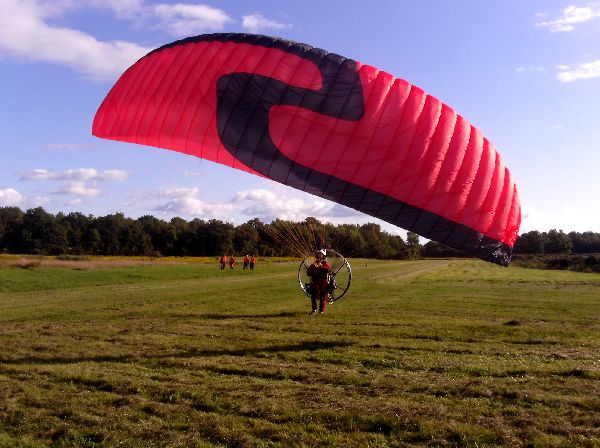 After a short flight we took advantage of Jim's generosity and tucked in to a huge cooked breakfast ....twice!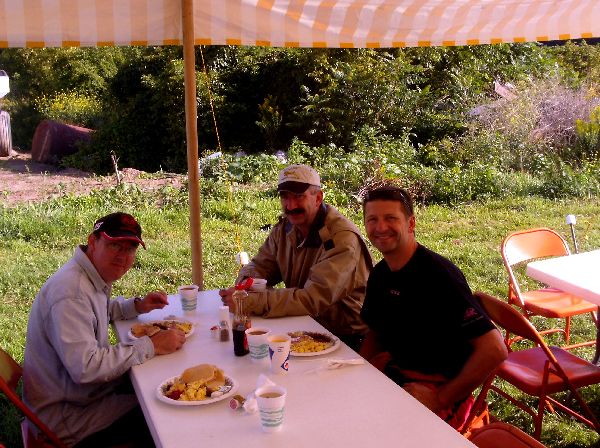 Then it was back to the runway for some more flying. The trouble was that it was very busy. Yes that really is a plane landing right behind Chris Miller!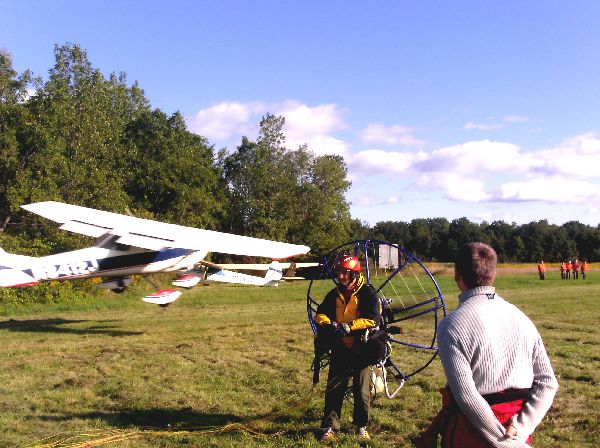 Once the plane had landed and cleared the strip, Chris was straight out on the runway for a second launch.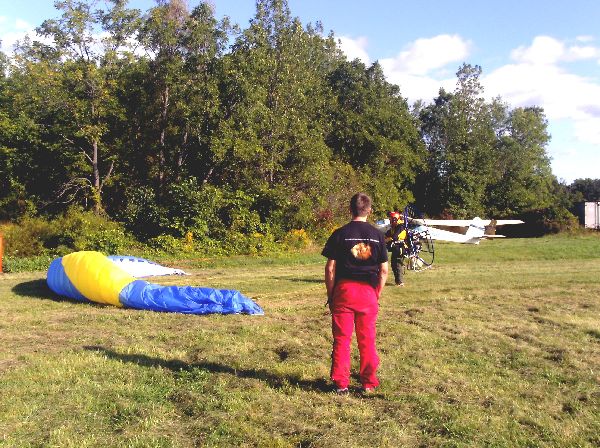 Making us look rather good, Chris also demonstrated a text book launch.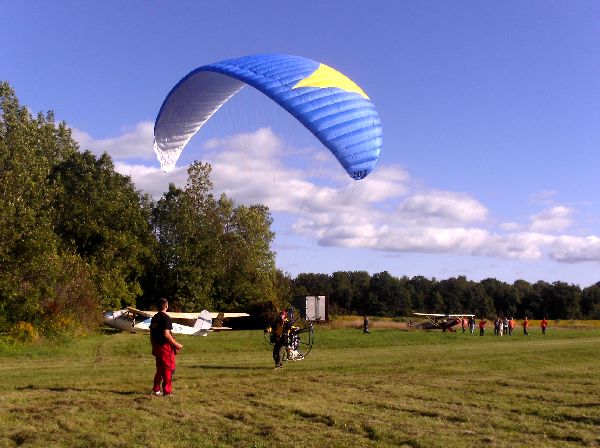 Up up and away, Chris Miller demonstrated the simplicity of powered paragliding to the curious light aircraft crowd. Ofcourse, after a perfect take off comes a perfect landing. Chris was also able to pull this off in style, despite increasingley bumpy air close to the ground.




The airshow viewed from aloft.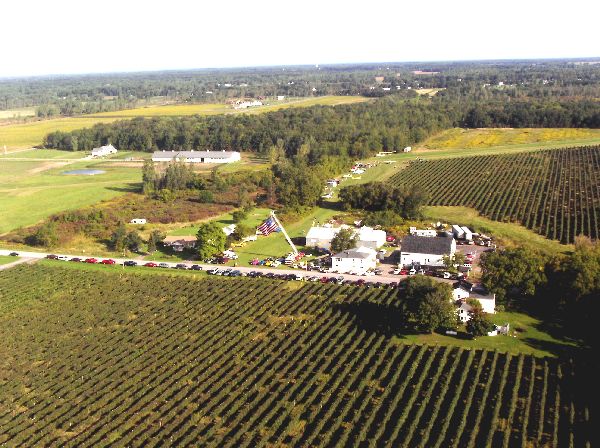 Another shot of the airshow, this time from 1000 metres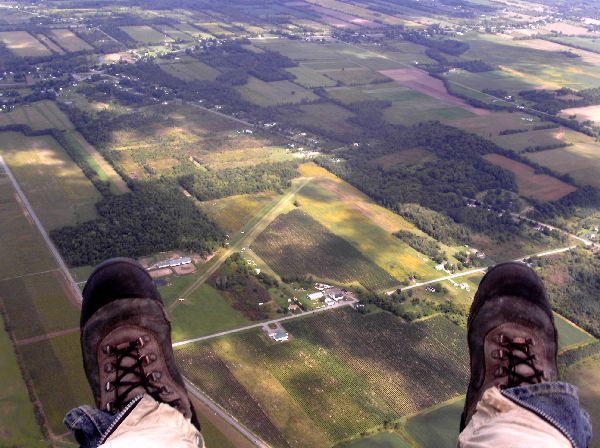 Plane spotters paradise!! You can't get much closer than this...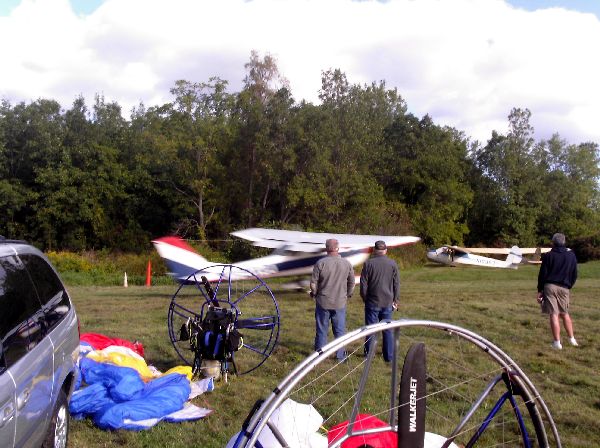 Or can you?




Two of our very own 'recovering plane spotters' ...Jim and Andre check out a rather sleek red home-build.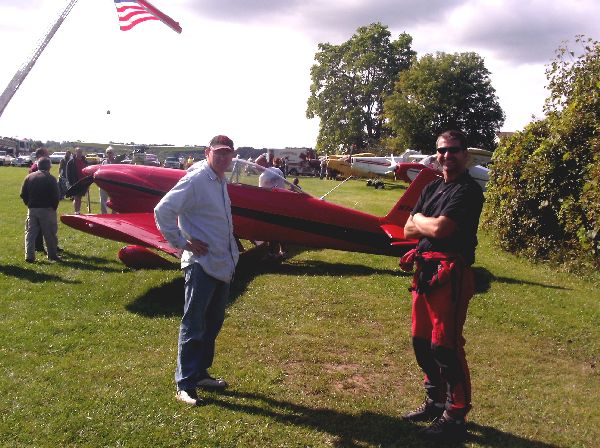 The three co-owners of this little beauty were looking for another two investors. I guess flying in a plane comes at a heavier price than powered paraglidiing.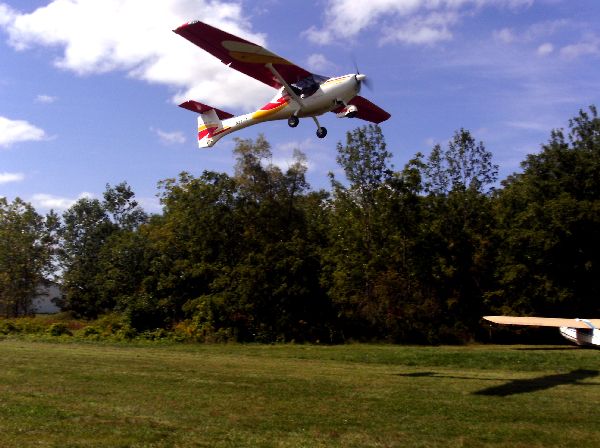 After a couple of nice flights Chris was looking to see where he might make his next big cash purchase. I think he ate too many eggs at breakfast. He looks a bit constipated!




Many of the participants were offering plane rides for $20 each, as was the owner of this ultralight.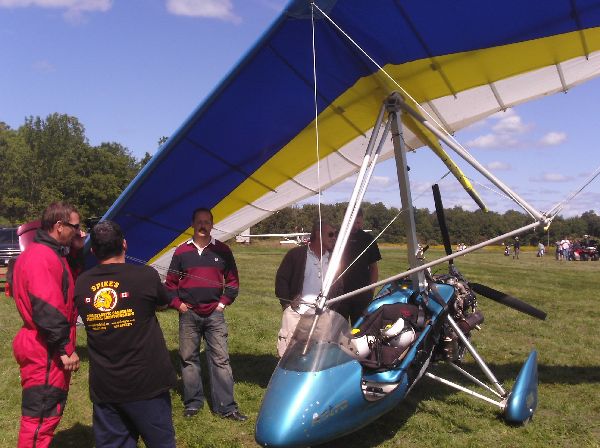 This was his last customer of the day - a fellow powered paraglider whose home made machine wasn't quite living up to his expectations (he was unable to fly it)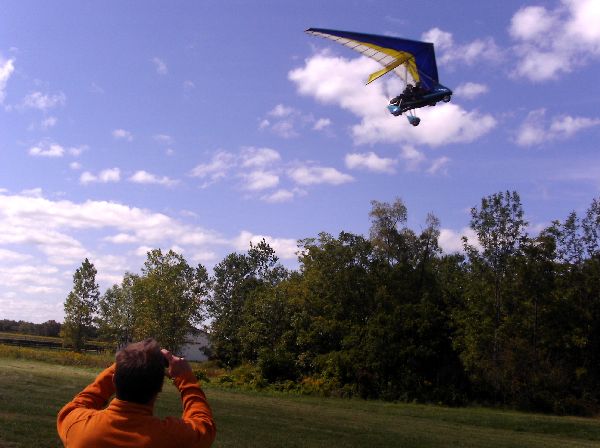 This was the last shot of the day before we left. Believe it or not this was taken without the use of a zoom lens.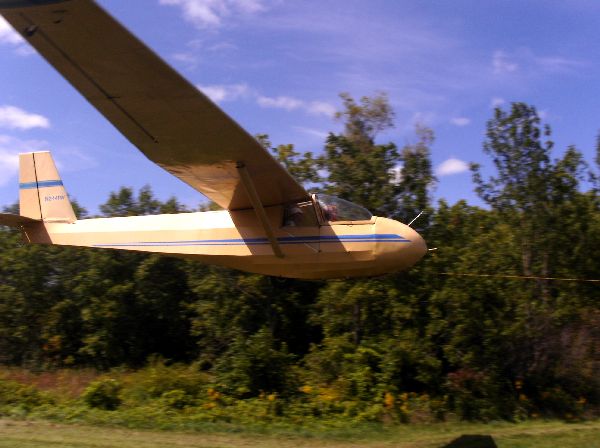 We had a great time with everyone who went and met a lot of interesting pilots. Everyone was interested in what everyone else was flying and more than one pilot was heard saying 'once you try this you'll want to sell your machine'. I guess we all have our own preferences, but I think I'll stick with the simple approach to flying.