Finger Lakes Trip (US)

This was my first freeflying in N. America since emigrating



Mukrim, had been e-mailing me for some time about the possibility of flying in Finger Lakes, so we finally hooked up. I got to see what I'd been missing. We knew the weather would probably let us down, but decided to try anyway.

Mukrim sets up for launch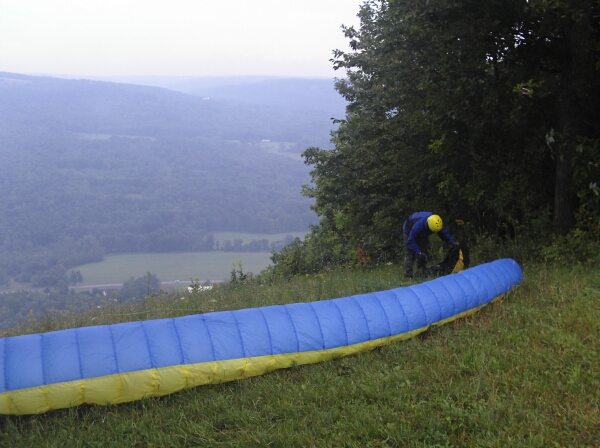 The air is damp with fine fog, but we decide to do a 'sled run'. Fog is building below the take off.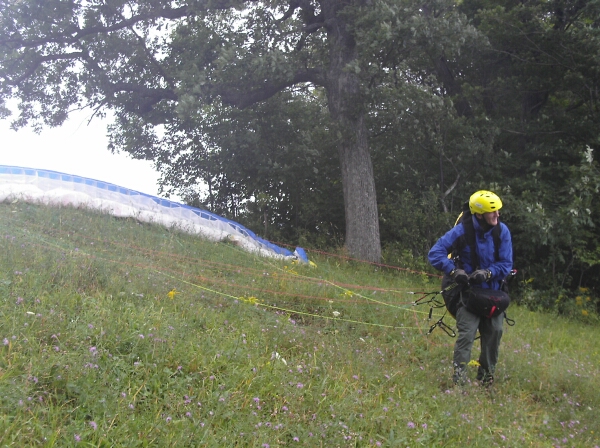 Mukrim is off the hill first (Italy Valley)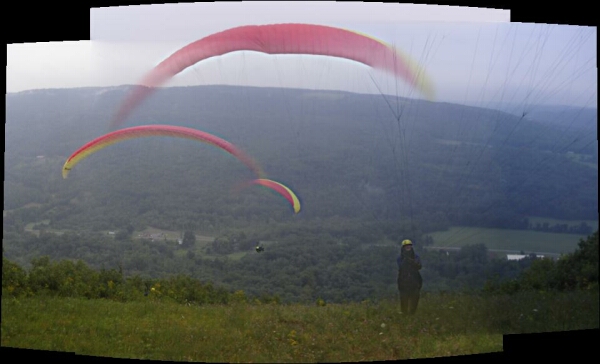 The LZ is tricky to reach in a stiff breeze, but today was no problem. Mukrim sets up his landing to avoid the damp grass.




Minutes after this shot it was raining hard. Mukrim hiked up to launch to fetch the car and I watched the gliders.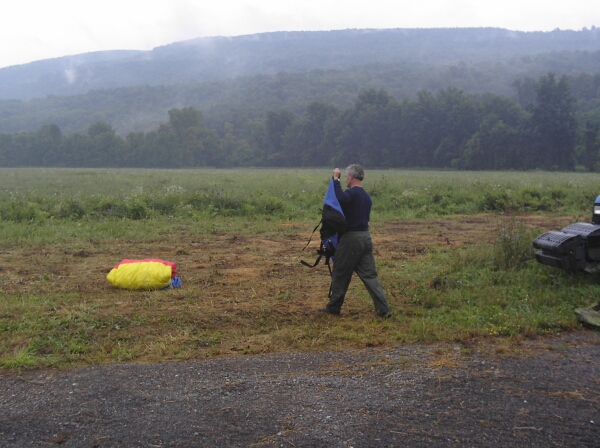 We were soon off to set up camp for tomorrow's launch site near Hamondsport. It rained all night, the tent leaked and there was a thunder storm, but apart from that it was a comfortable night's sleep.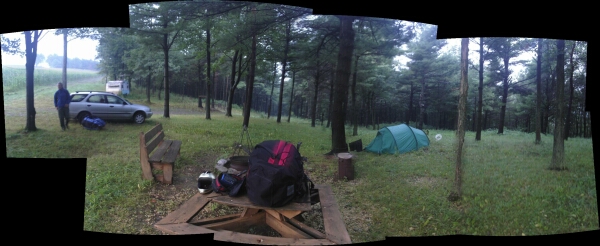 Javascript needs to be running, to view this panorama in glorious 3D... More paragliding panoramas