Back home in London there`s no rest for me - just a few hours after getting back Lyn and Glen join me and Stephanie for birthday drinks - happy birthday Lyn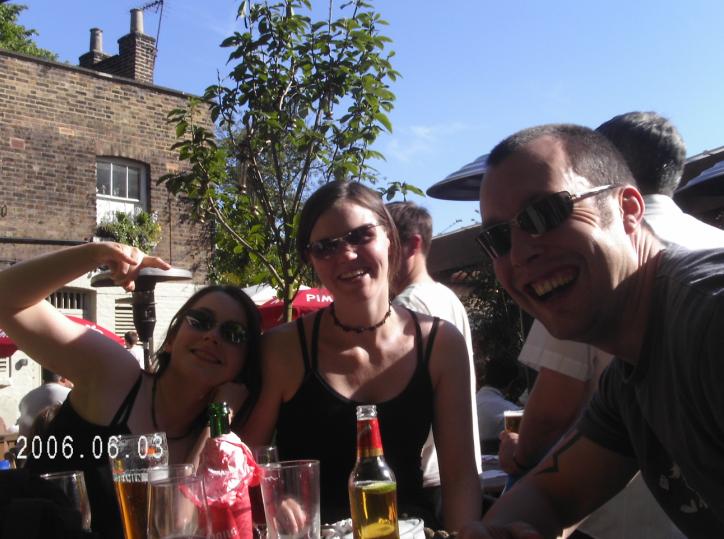 Breakfast of natchos and dips the day after getting back from Turkey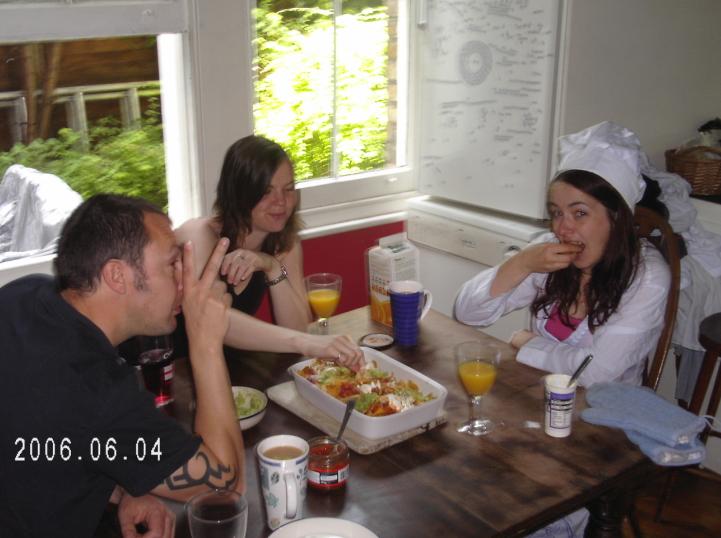 Butterfly Valley from about 400-500m up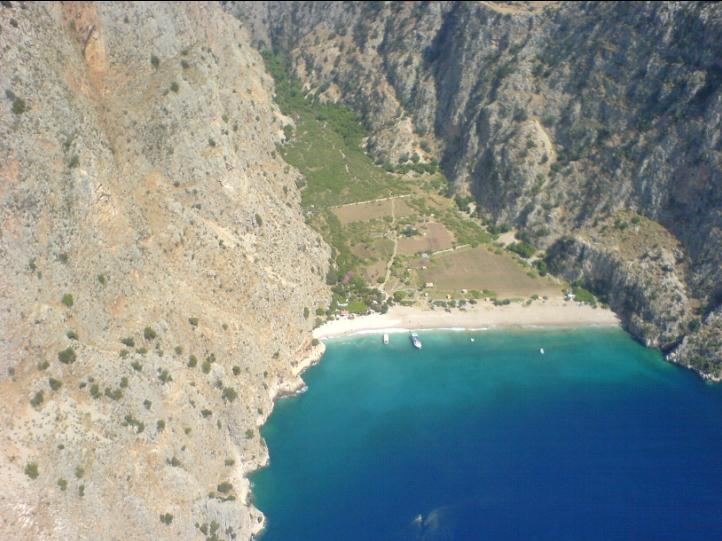 Dot Gordon - I told her she`d be online the next day but unfortunately my camera phone wasn`t compatible with the local internet cafes pcs for some reason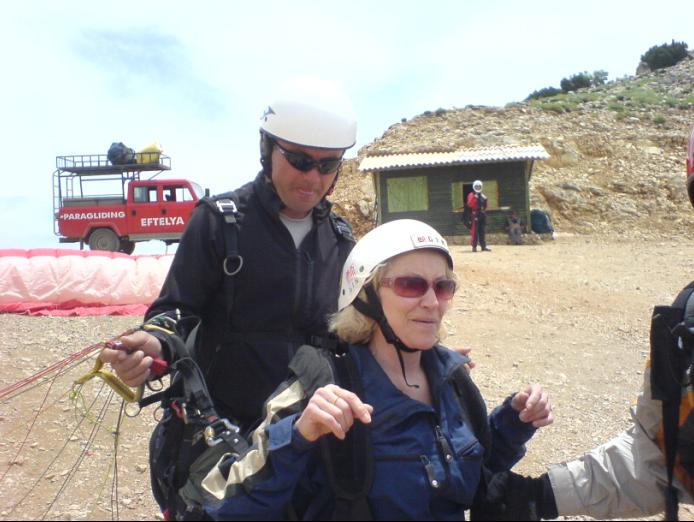 Dot Gordon who I met at launch on day 7 in Oludeniz - She is flying with Semih.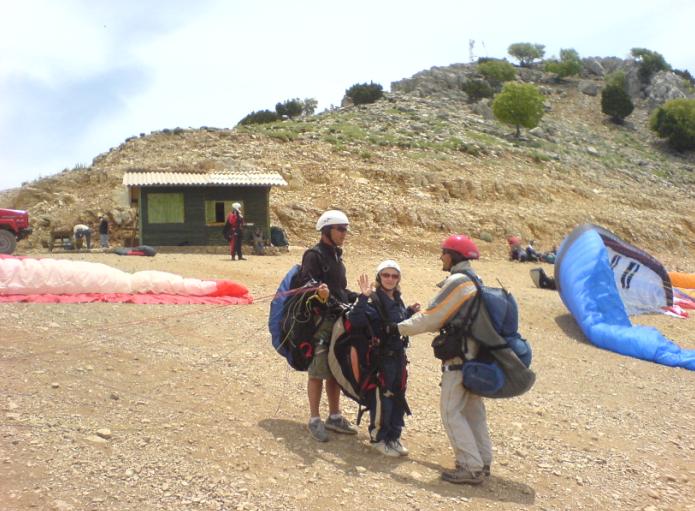 Elvis is a regular at The Flying Dutchman - He`s there every Tuesday and Friday - A great show and a good place to eat the best steaks in town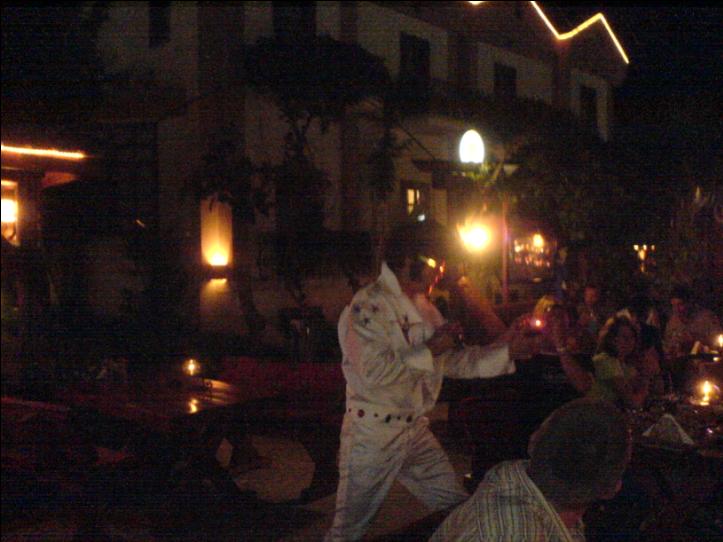 Gliders over the 1700m launch at Babadag, Turkey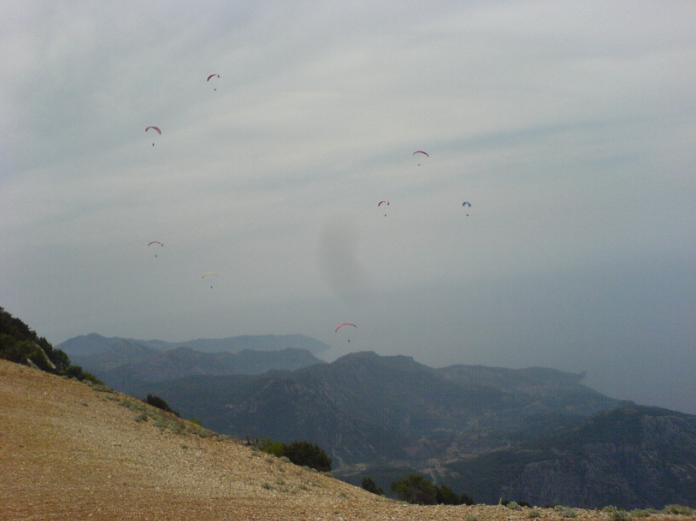 Ian Smith and Alex Butler after the last flight of their holiday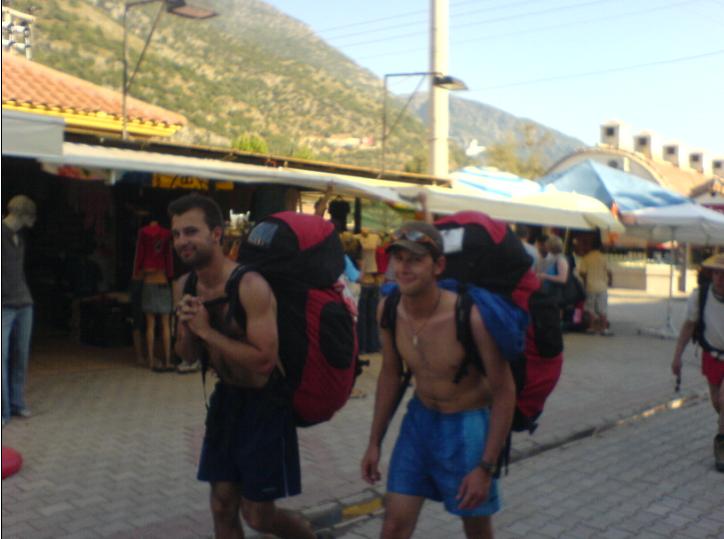 If you are a paraglider pilot with a non-flying family you can meet them at Butterfly Valley and they can go diving with all the gear - There are regular ferries to and from Butterfly Valley and Oludeniz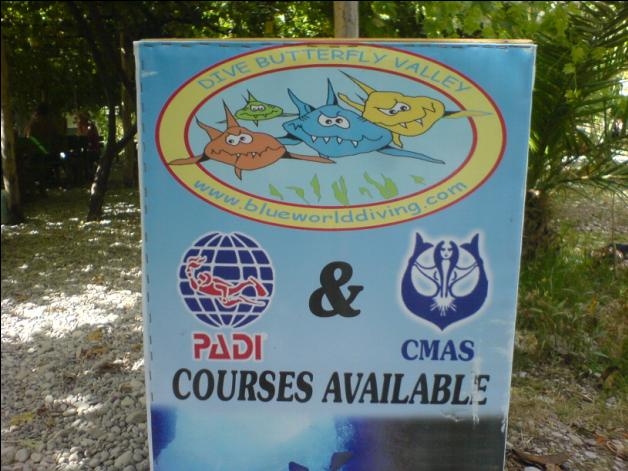 Jason and Halil Elibol (our very friendly truck driver for holiday)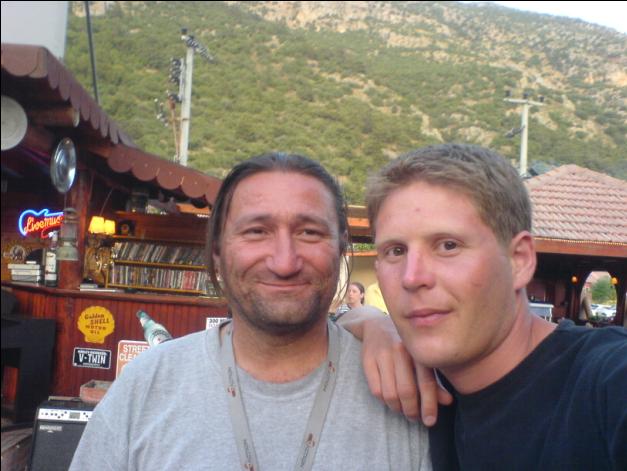 Jason and Hiroshi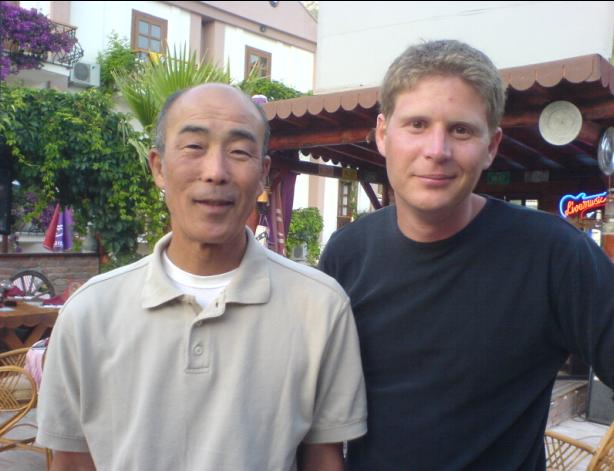 Jocky Sanderson knows how to boogey (apparently).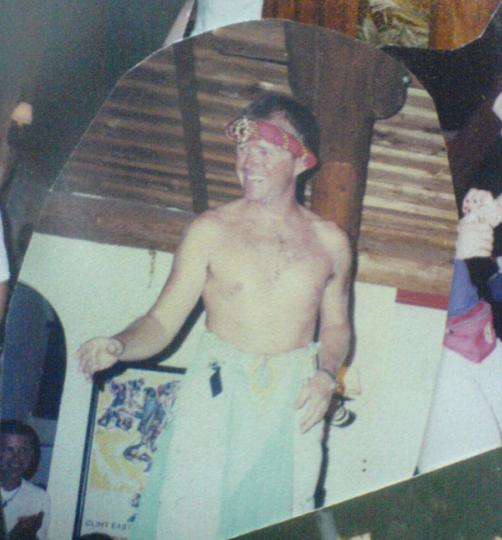 Leaving Butterfly Valley on the ferry back to Oludeniz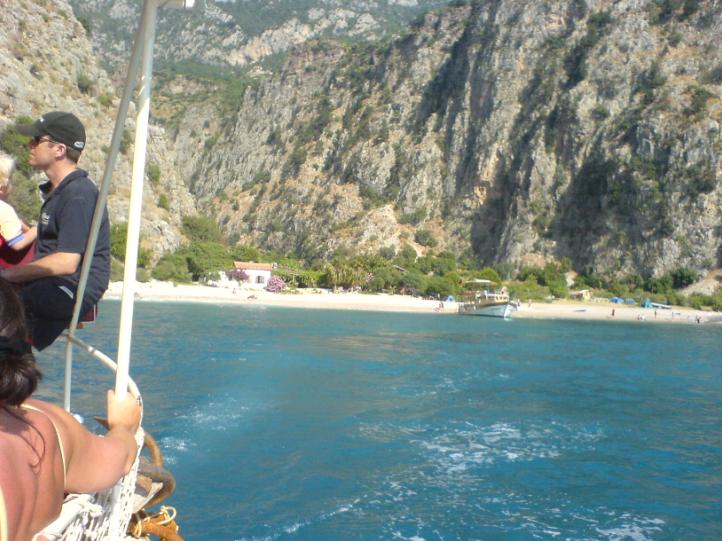 Mother and daughter - The family that run Oyster Residences (the poshest hotel in the resort) are all paragliders.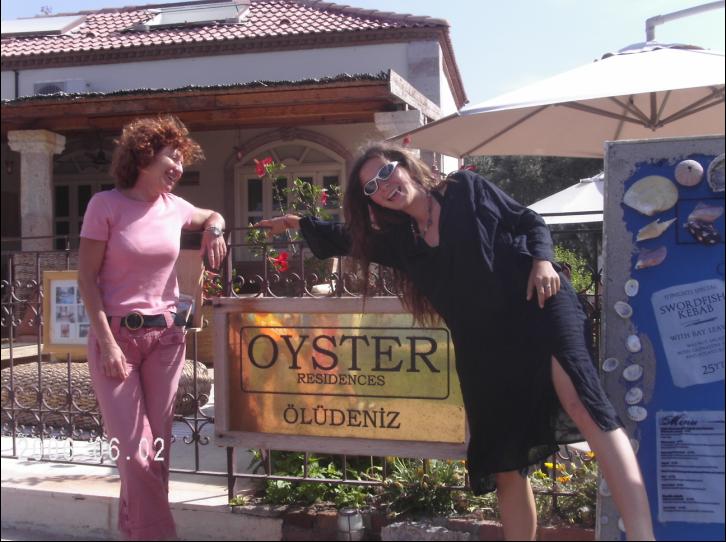 On my last day I was forced to use the 900m launch as the local truck drivers were boycotting the higher launches in protest at the rise in forestry charges from 15 to 20 lira - It was very busy up there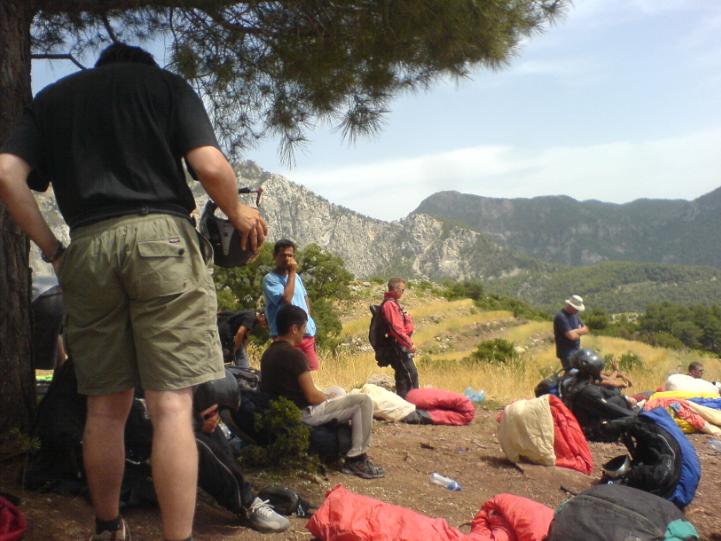 Splash landing - one for your caption competition maybe. Looks more like hanging your feet over the side of the boat! (Mark)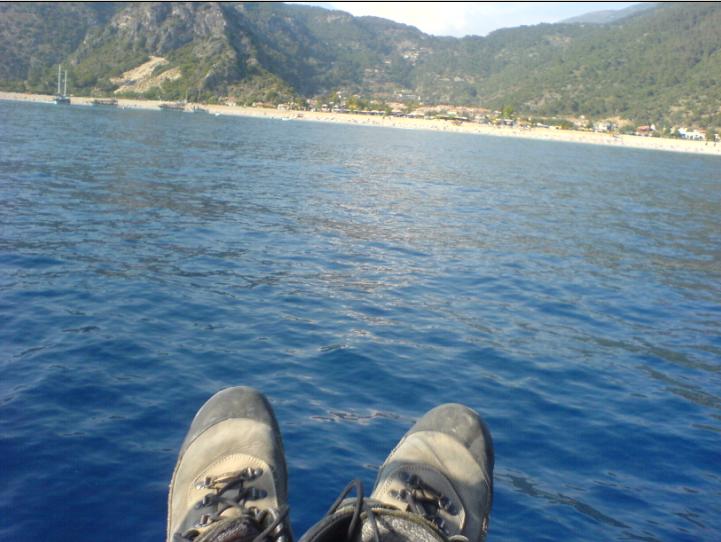 The approach to Butterfly Valley from the sea - If you have 600m+ over Lykia World you probably have plenty of height to fly around the headland and land on the beach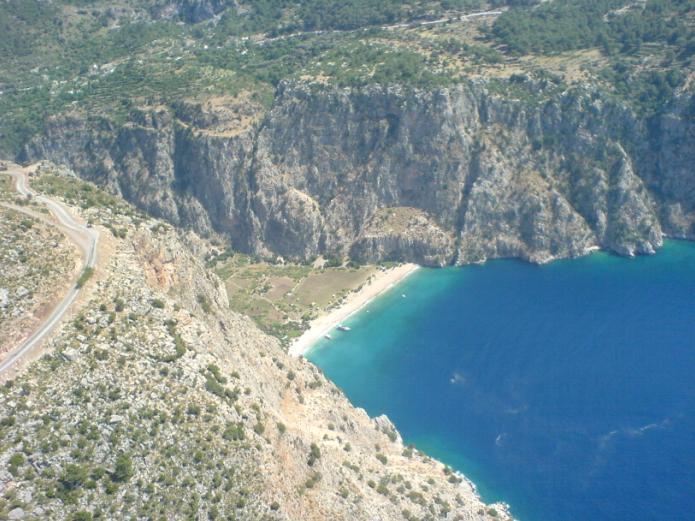 The Derin Gurbet - The ferry to & from Butterfly Valley and Oludeniz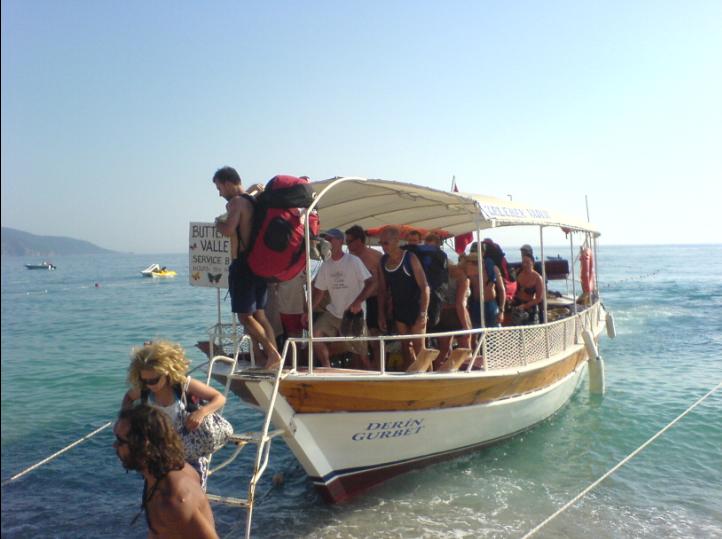 There`s a relaxed vibe at Butterfly Valley - the only access is by boat, by air or by foot - last ferry out is at 5pm - if you miss it tents are available for the night.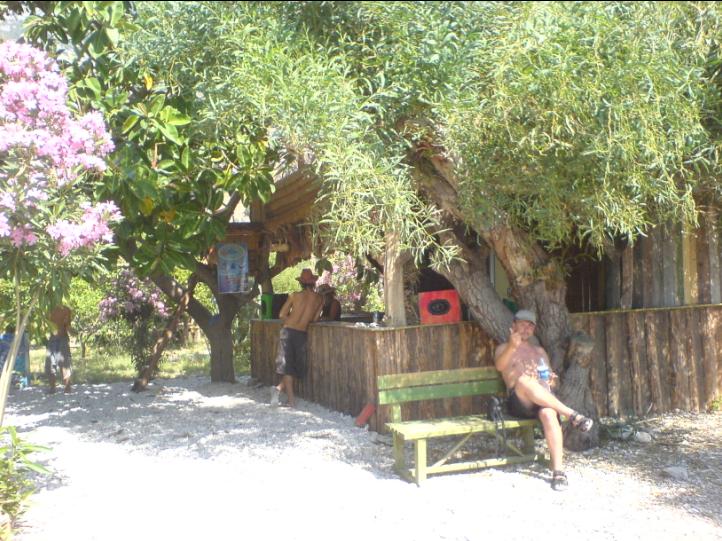 Turkish flag on Babadag mountain.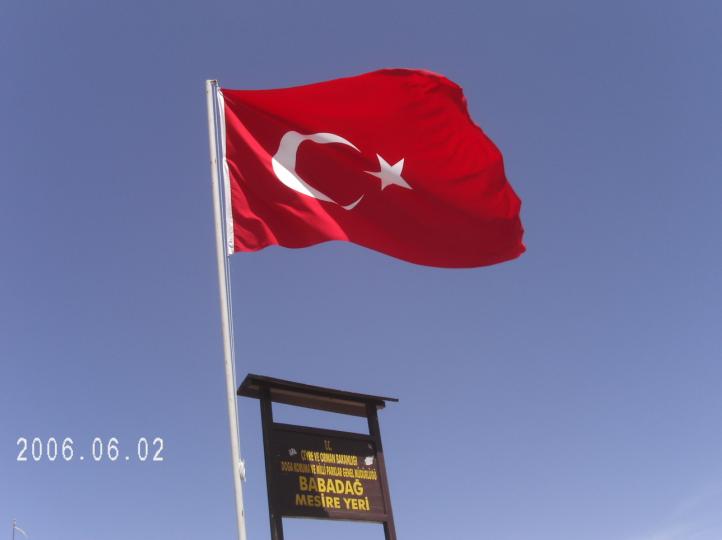 Watch out for parasailers when approaching the Oludeniz beach from the air