My helicopters are getting worse but my SATs are good (they`re easy though).
Jim and his missus are off home at 9pm today - this is him getting in a flight this morning - he then chilled for the rest of the day having taken his airtime from 18 hours to 27 hours during his 10 days in Oludeniz.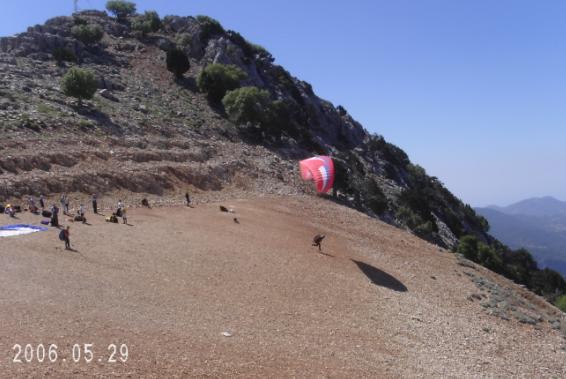 Jim glides out over Babadag on his last flight of the holiday.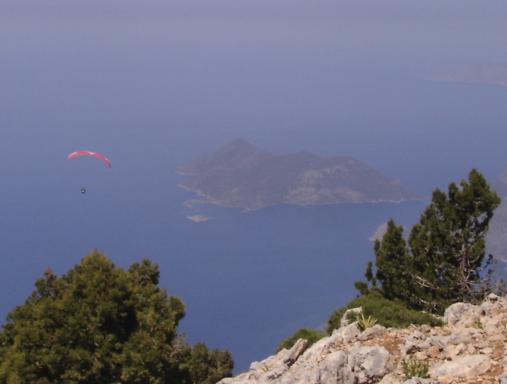 Monday morning flight briefing at
The Flying Dutchman
.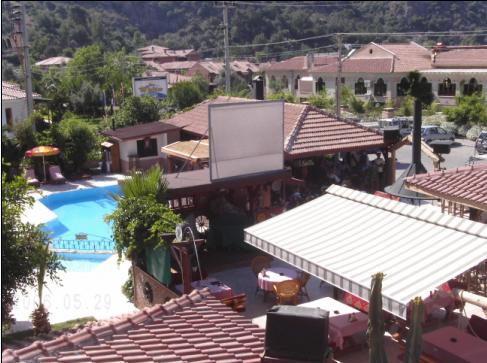 Paul (left) checks the briefing with Chris - He is only on the course for one day to do the full stall.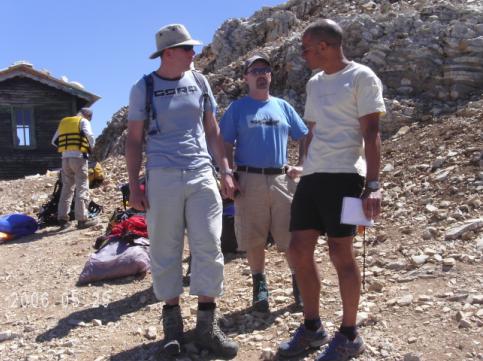 There is a bit of waiting around at the top while 12 other pilots launch at seven minute intervals - There`s no shade either so take plenty of water