Edwin Schımmel - İ met Edwin in the same truck as Heıdı the chaın smoker. He was visiting from The Netherlands and flies a red Swıng Arcus - Her İ photographed him thermaling over the 1900m launch
Oh and a bit about Phil Pearson(pictured below)...
He did a tandem flight 3 years ago. When I saw him on the beach he`d just done his first spiral dive - on his 7th ever solo flight! His first ever flight was from the top of Babadag - forward launch in nill wind from the 1900m take-off (daunting even for some CP`s!) after some practice on the beach.

PHIL - I wısh you well but be careful up there - you are a combination of brave tallented and lucky. Try not to rely on the luck too much and don`t reverse launch untıl you`ve naıled ıt on the ground.
Thıs ıs Edwın`s mate - I forgot to ask his name. He`s flyıng a yellow Swıng Arcus.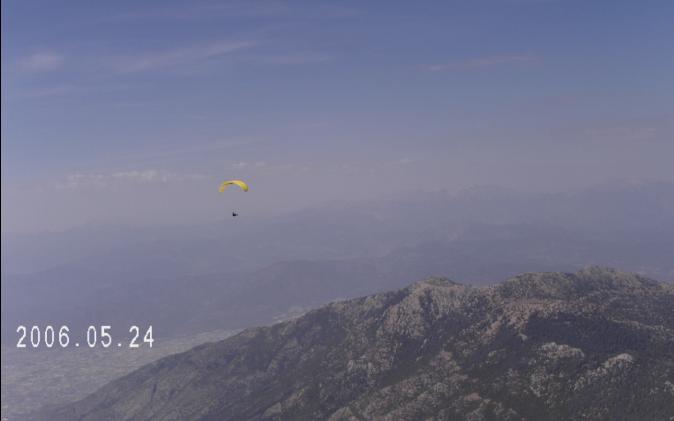 Thıs is the maın take of photographed from the air - it`s about 1630 m asl not 1800m asl as I originally thought.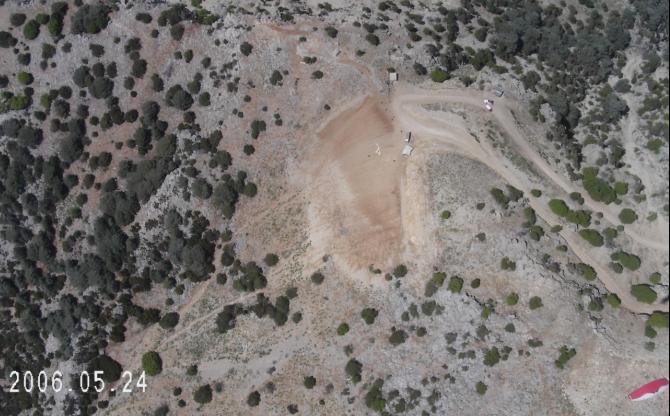 Dinner at
The Flying Dutchman Hotel
. The steaks are great..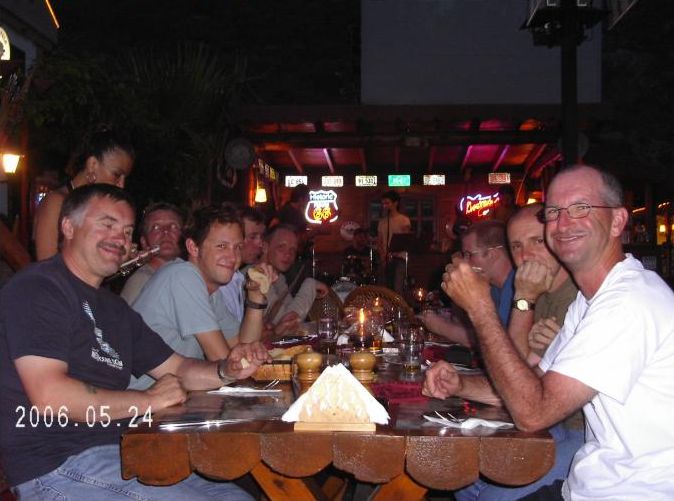 Hans re-living his reserve deployment in the Cloud Nine Bar.
Hans was celebrating his birthday so he ordered the biggest steak on the menu - The half kilo T-bone. (
The Flying Dutchman
)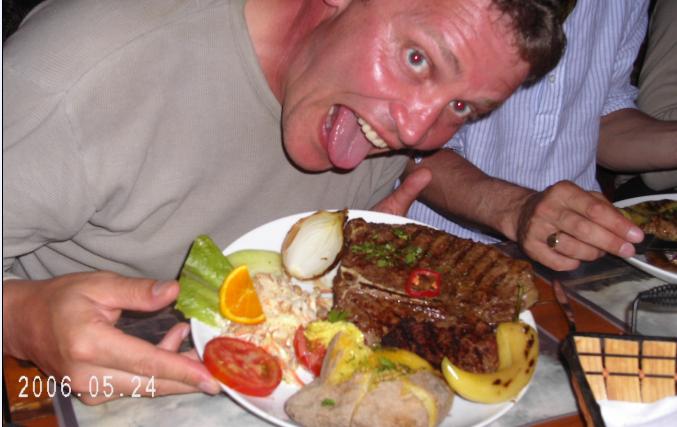 Happy Bırthday Hans.
Paul (Owner of
The Flying Dutchman
) and Hans Christian - They could be brothers.