Annecy Trip - Day 7

Still not epic weather



The weather forecast for the next few days was for light showers and some cloud cover. This is not the best conditions for good flying so we resigned ourselves to the fact that today would only produce sled runs. The first flight of the day was a straigh run from launch to landing, with some strong winds at the bottom. Later in the afternoon Irwyn's nieces. They have been interailing around Europe. Irwyn persuaded Becky to try a tandem flight with him.

Irwyn runs through the do's and don'ts of a tandem launch with his nieces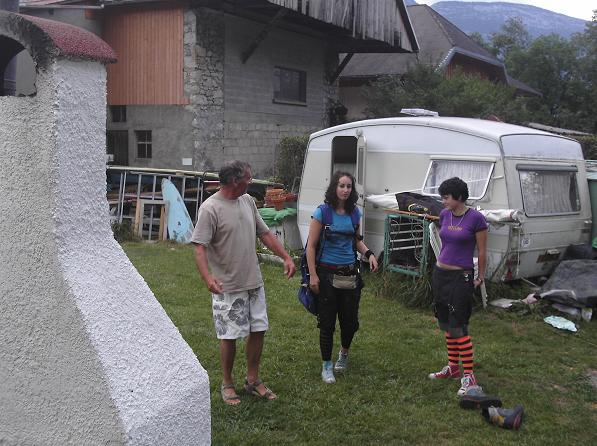 We all trundled up the hill. The view was spectacular in the evening light.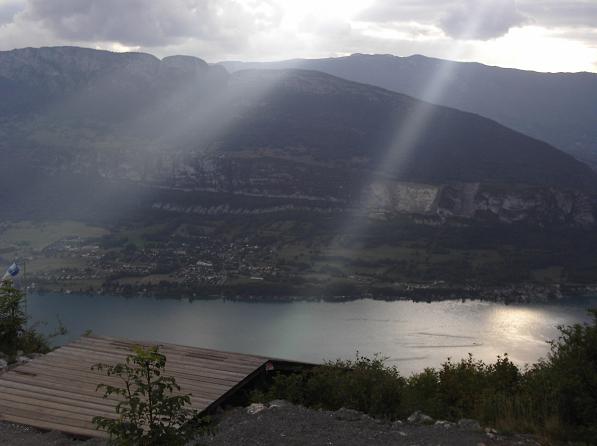 Since we did not take the 'navette' there was a short walk up.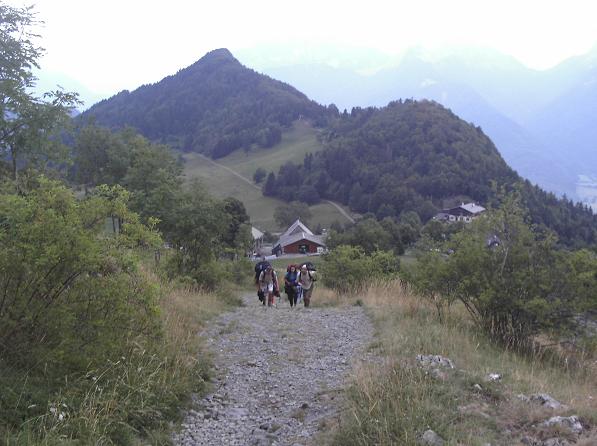 Jason was first to get his equipment ready




Andy was more interested in playing with his phone.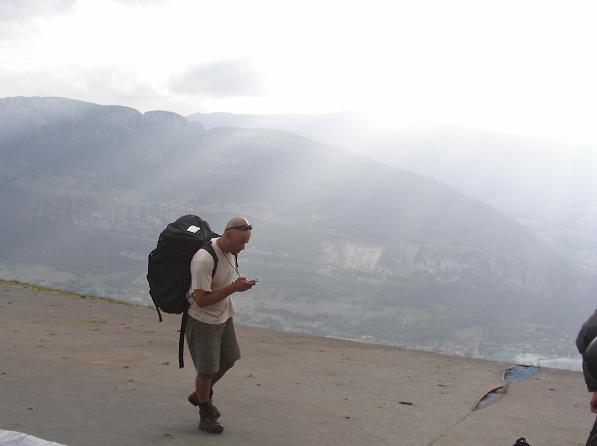 Since it was August 1st, Irwyn decided to pinch and punch the launch supervisor. I think it he was a bit confused.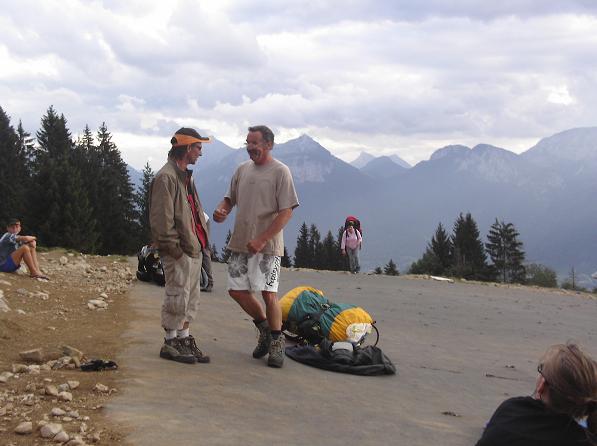 Jason was soon off into smooth evening air.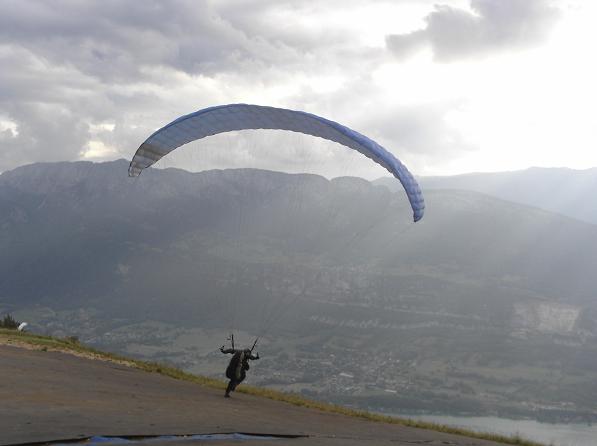 He was maintaining height over the lake, but not gaining anything.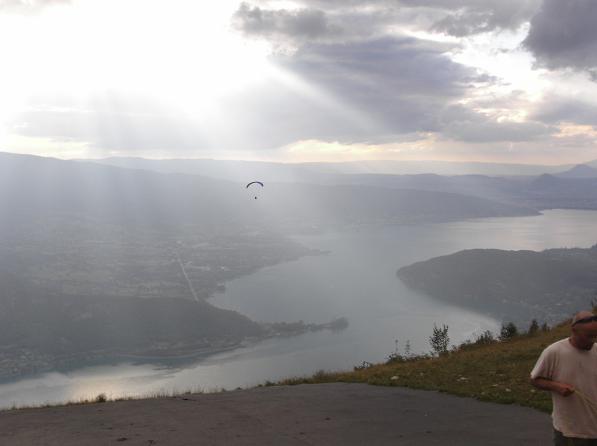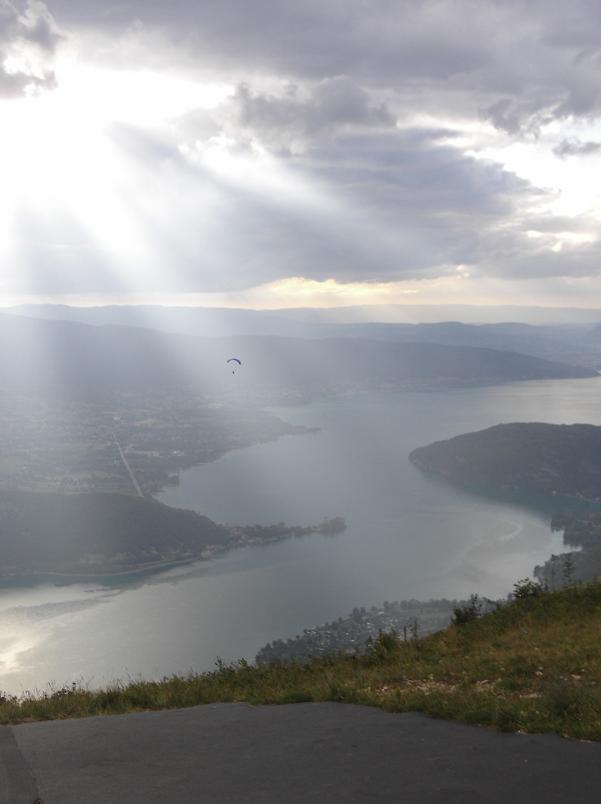 Jenny was next to go. She found some weak lift out in front of take off and was working it to gain height.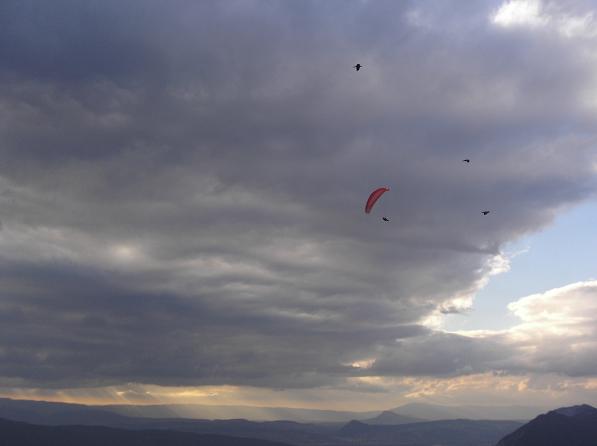 Once Jenny was off it was time for Irwyn to take Becky on her first ever flight.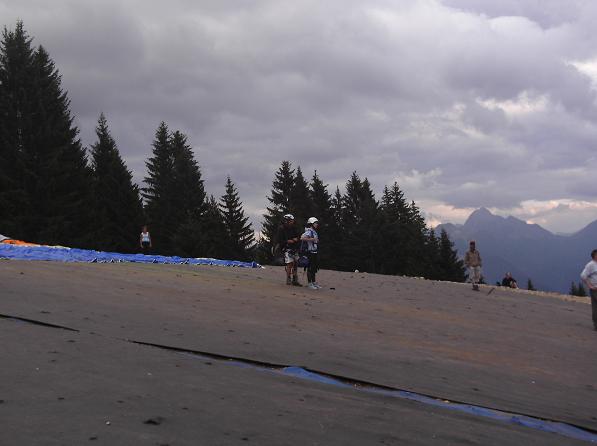 It was a great take off.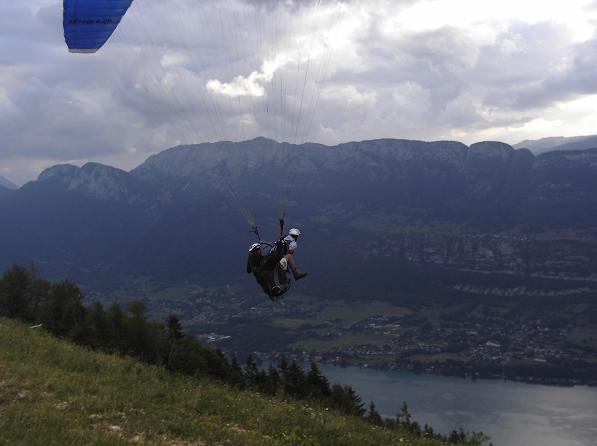 They were soon hunting for Jenny's magic lift out in front of the launch.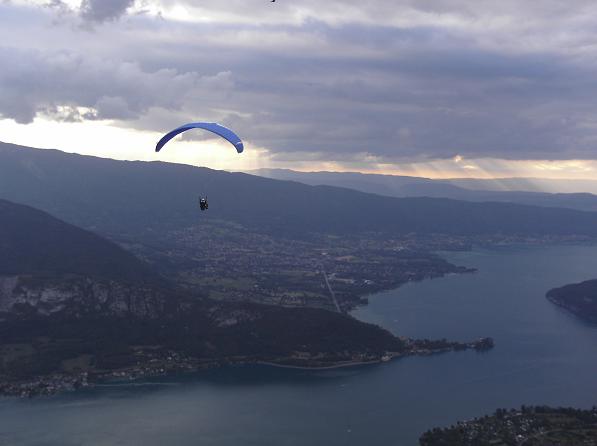 Laura was next off the mat. Andy went next.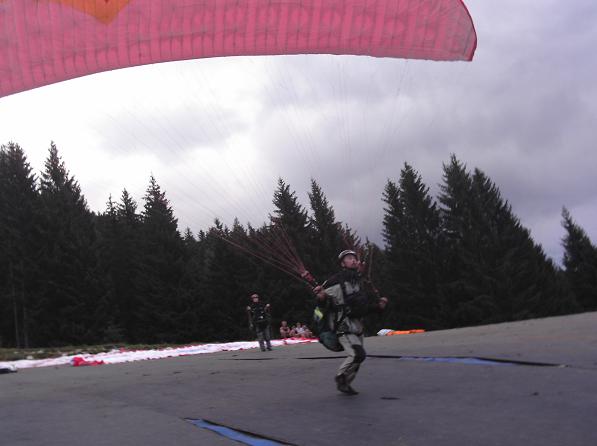 Then it was my turn. Andy got some lift and managed to stay up in it. I did not and slowly descended through the smooth, bouyant evening air. Laura was floating around below, trying to find some magic lift.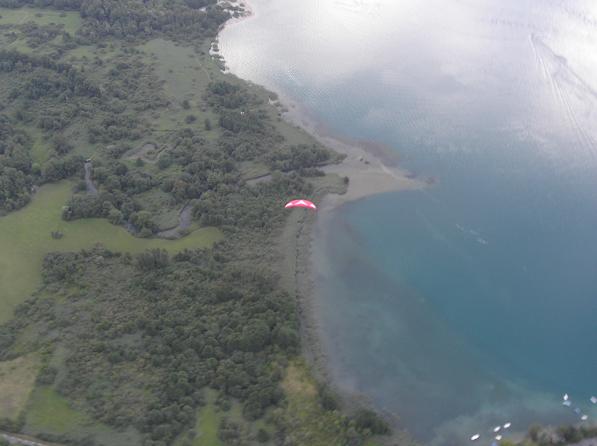 Last off the mat was 'flinty' with his huge orange tandem wing. Last to land was Andy, who had the enviable problem of not being able to get down. The magic lift was working well.